Trade partners - Heiko Anderka
Super Tausch 2019
11 March 2019
Top Tauschpartner, schneller Versand, schöne Kronkorken, danke für die Zugabe.
Gerne wieder!
MfG
15.12.18
15 December 2018
Danke,toller Tausch!danke für den Oliver KK!Gerne wieder!Toller Kontakt!
17 December 2018
Kleiner feiner Tausch im Juli 2018
30 July 2018
nice person to trade with, always fair!
14 March 2018
01.2018 - Great exchange, I recommend this collector.
12 January 2018
Super swap, friendly collector, with a lot of patience! Fast shipping and great bottle caps! Gladly again!
12 January 2018
Sehr netter und unkomplizierter Tauschpartner. Danke für die Extra KK. Gerne wieder
8 December 2016
Danke,sehr netter Kontakt!Immer wieder gerne!
9 December 2016
Alles bestens,Tausch lief reibungslos!Kann ich nur weiter empfehlen!
25 November 2016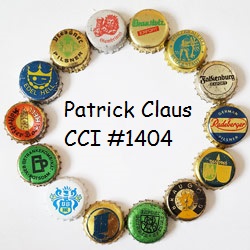 I did nice trades with him, good communication and friendly collector. Everytime again!
23 June 2015
Super friendly Collector! Does everything always worked out fine! Again any time ! Helped me with problems! I say thank`s!
23 June 2015