Eric Budesheim

CC.I #191
Street/P.O.Box

Members only, login to view

Postal code

Members only, login to view

City

Wynantskill (around Albany, NY)

Country

United States

Nationality

United States

Languages

English

Occupation

Science-Engineering/Collector

Birth year

1970

Start collection

1979

Gender

Male
Last action

18 Feb 2021 02:53 UTC +03:00
Email

Members only, login to view

Website address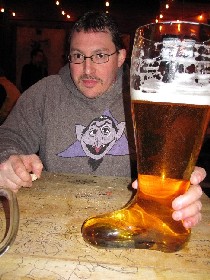 Liner

All

Condition

All

Products

Specific interests

Region

Worldwide
Specific interests

I primarily seek crowns from US beer. I also collect select sets/series -worldwide, all products...( no insides). I also have an extensive collection of crowns with images of cherries, owls and bats (http://www.BottleCrowns.net/cherries.htm) I will trade aggressively for these as well. My interests are all vintages and conditions, I am not interested in differences in crown manufacturer or inside pictures/writings.

Miscellaneous

Feel free to message me on FB CCSI #233 I reply to all e-mails

Favorite caps

US Beer, set crowns, cherries/owls/bats.

Storage system

Tradestock in cardboard flats. rockin' roll!! m/ 2/5/13
Blind trading

No
Favorites: Countries

United States
Last counted

1 Oct 2002

Ranking

243

Collection size

20000

Most represented country

United States -

32000

Inside prints

No

Factory signs

No
Favorites: Trade partners
Good collector.
Thank you Eric !
19 August 2013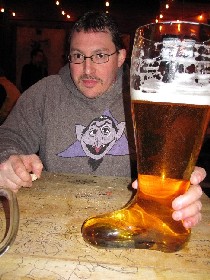 Recent trade with Alexander went smoothly. Rapid shipping and quality caps. August 23, 2013.
23 August 2013
Good, patient swap partner, highly enriched my collection.
18 July 2013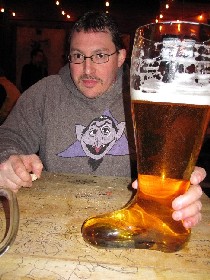 Just completed a small trade with Grzegorz. While it took FOREVER (2+ months) for his parcel to reach me I blame this on the Polish post. Grzegorz had great communication and he made every effort to trace this parcel during the delay.

I will comment that shipping cost to Poland are very very expensive and I would need to be offered great new caps in which I have interest to do another trade with collectors in Poland.
17 July 2013
Completed a special limited cap trade with Eric having found something specific that he was collecting in exchange for a couple of rare Uk caps from defunct UK breweries. Excellent. I hope we get an opportunity to trade again. I am pleased to have made the contact with Eric.
8 March 2013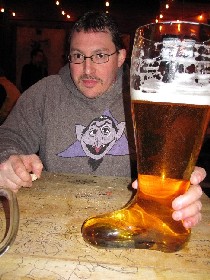 Just completed a very small and specific trade with Andrew. Great communication and rapid shipment. Great collector from the UK. March 8, 2013.
8 March 2013