Gil Madsen-Lefebvre

CC.I #2792
Street/P.O.Box

Members only, login to view

Postal code

Members only, login to view

City

Members only, login to view

Country

Canada

Nationality

Canada

Languages

English, Français, Español

Occupation

Retiree Retraité Jubilado

Birth year

Members only, login to view

Start collection

1995

Gender

Male
Last action

22 Jan 2022 22:32 UTC +03:00
Email
Liner

All

Condition

All

Products

Only beer

Region

Specific interests
Specific interests

Craft breweries - Micro brasseries - Cerveceria artisanal Lighthouse-Phares-Faros

Miscellaneous

Looking for South Asia countries Recherche pays de l'Asie du Sud Busca paises del Sur de Asia

Favorite caps

Set with cities' crest Série de blasons de ville

Storage system

Plastic sheets with pockets (coin collection) Plastic sheets for 35 mm. negative strip Empty C.D. case
Blind trading

No
Favorites: Countries

Brazil

China

Canada
Last counted

6 Jan 2022

Ranking

420

Collection size

12083

Countries

158

Most represented country

Canada -

2226

Inside prints

No

Factory signs

No
Favorites: Trade partners
Great emotions from communication and exchange. I recommend it!
19 January 2022
Великая торговля с Антон. It was a pleasure trading with you!
6 January 2022
This lighthousecollector in Canada wanted one single cap from Norway.
It ended up by a little bigger trade where I got some new norwegians and some exotic. Gil got some nice norwegians included some corklined. A nice trade with a recommendable collector. Thanks Gil! :)
24 November 2021
Leif is a great trading partner; always trying to satisfy both sides of the trade. Recommend this great Norseman!
24 November 2021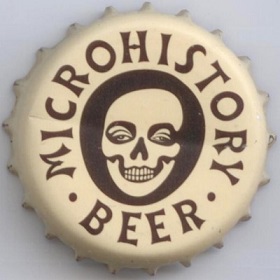 Thank you Gil for this very nice trade. Very reliable collector. Hope we trade again.
22 November 2021
Fue un placer de hacer un intercambio con Daniel.
17 December 2021