Trade partners - Alex Saxon
A very successful blind exchange. Caps in perfect condition, fast shipping, everything as agreed. Alex is a 100% recommendable collector. Alex thank you for the exchange and see you next time!
20 February 2022
Successful exchange, very good contact, caps packaged very well, I recommend it to everyone
10 April 2021
Great trade, excellently packaged. Communication good throughout, I look forward to trading again.
9 June 2020
Fantastic trade! Great comms and amazing caps. Look forward to another trade in the future.
5 May 2020

Good caps & collector
6 May 2020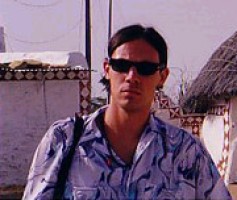 Perfect small trade 03/2020! Thanks Alex!
20 April 2020
Все хорошо
11 February 2020
g'day Alex,
I have many Aussie and some UK uncrimped CAPS available on my new web site; unfortunately I no longer exchange caps, and am selling off most of my world collection; I will be in contact , with my website details, in a couple of days mate,
cheers with great Aussie and Pommy beers,
Aussie John Breheny.
23 January 2020