Jeff Meyers

CC.I #344
Street/P.O.Box

Members only, login to view

Postal code

Members only, login to view

City

Middletown, Pennsylvania

Country

United States

Nationality

United States

Languages

Broken English, Canadian, Lawn Guylandeese

Occupation

Bicycle mechanic / Purchasing agent

Birth year

1968

Start collection

1972

Gender

Male
Last action

4 Apr 2022 15:58 UTC +03:00
Email

Members only, login to view
Liner

All

Condition

All

Products

All

Region

Worldwide
Specific interests

Anything I don't have. . .

Miscellaneous

Currently I have 24,500 different caps displayed and another 7500+ that still need sorted. I also collect classic bicycles and die-cast toys. I enjoy geocaching too. . .

Favorite caps

Very old cork-lined caps, test and factory crowns, non-beverage crowns, picture crowns, 29mm crowns. . .

Storage system

Cardboard Riker mount cases with glass tops, holds 126 unused crowns, 152 used crowns. I also have a custom Rob Walters glass-topped display case. Traders and uncounted crowns are stored in plastic tubs, cookie tins, ziplock bags, flocked jewelry trays, shoe boxes, and anything else that will hold them.
Blind trading

Yes
Favorites: Countries

United States

Italy

Antarctica
Last counted

16 Feb 2013

Ranking

137

Collection size

31751

Countries

150

Most represented country

United States -

9000

Inside prints

Yes

Factory signs

No
Favorites: Trade partners
Reliable trade partner.
10 May 2017
Only collects soda caps. We are trying to get him to collect all types of crowns so he can truly enjoy the hobby.
17 March 2009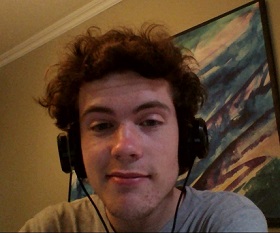 Thanks for being so generous with the trade caps at Crownvention! Great to meet you.

~New Canada Guy
10 April 2017
Excellent first trade with Jeff who has many excellent US caps to offer. Easy communications and a great collector. Hope we get to trade again in the future.
22 January 2014
Fantastic trader! Trade stock is nearly flawless, caps were packed like fine jewelry, and communication was excellent. Great source for UK beer caps!
28 January 2014