Guido Vogelaar

CC.I #380
Street/P.O.Box

Members only, login to view

Postal code

Members only, login to view

City

Members only, login to view

Country

Netherlands

Nationality

Netherlands

Languages

dutch polish german english french and a bit spanish

Occupation

Legal advisor and website editor

Birth year

Members only, login to view

Start collection

1995

Gender

Male
Last action

27 Jun 2022 00:55 UTC +03:00
Liner

All

Condition

All

Products

All

Region

Worldwide
Specific interests

Older caps from Holland I collect every cap also factory and personal caps looking for herforder smileys mine are not complete

Miscellaneous

I like Hero caps

Favorite caps

Searching for Italian blue Hero caps

Storage system

carton boards double sided tape, each hold 70 caps
Blind trading

No
Favorites: Countries

Netherlands

Belgium

Italy
Last counted

1 Jan 2022

Ranking

46

Collection size

66000

Countries

203

Most represented country

Germany

-

11000

Inside prints

No

Factory signs

Yes
Favorites: Trade partners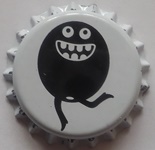 Guido is a top collector and a great guy. We had a very nice communication going on and I learnt a lot from his expertise. And some very special caps were exchanged.
12 January 2022
Phil is my friend from Huddersfield, together we complain about Boris Johnson and Jeremy Clarkson. we made a very nice trade with lot's of new caps and also older caps, all very nice.
we decided to send some extra caps to have some new tradecaps and I think he has send me to many extra caps? maybe he got them from Queen Victoria? or he scored them at the stadium in Huddersfield. big, big thanks Phil very recommendable !!!!!!
15 January 2022
Very nice trade with Guido. Very nice and smooth communication. Thank you very much for the extra caps.
28 November 2021
With Ronald I traded very nice caps from Holland and Croatia and...... De Schieve caps. WOW. We always talk about our club Feyenoord and once we traded some very nice corklined caps. Like to trade again in the future .very recommandable. Thanks Ronald !!
28 November 2021
Very nice trade with a very reliable collector. Thank you Guido!
25 November 2021
We have made a very nice and relaxed trade in November 2021 and was one of the best. Jürgen had many caps from my German wanted list. Many thanks for the Karamalz. See you later !!
27 November 2021
| Trade partner | Sent | Number of caps | Received | Number of caps |
| --- | --- | --- | --- | --- |
| Ralf Kriest | 18 Sep 2011 | 1200 | 18 Sep 2011 | 1200 |