Barnabás Medgyesi

CC.I #566
Street/P.O.Box

4 / A Pajzs utca

Postal code

H-4033

City

Debrecen

Country

Hungary

Nationality

Hungary

Languages

hungarian, english

Occupation

Hungarian railwayman

Birth year

1970

Start collection

1995

Gender

Male
Last action

30 Apr 2022 01:29 UTC +03:00
Email

Website address
Liner

All

Condition

All

Products

All

Region

Worldwide
Specific interests

My favorite flags and symbols,i loking for first cap some country

Miscellaneous

beer mats,beer labels
Blind trading

Yes
Last counted

3 Feb 2017

Ranking

254

Collection size

20444

Countries

203

Most represented country

Germany -

4206

Inside prints

Yes

Factory signs

Yes
Very nice trade that started with my desire for a very special cap.
We ended up with some more.
Very good communication and Barnabas is a nice and recommended trade partner.
9 February 2022
Sometimes we have to give up on things to make someone else happy, and then the reward is that you will be richer too. Gathering is more than the fulfillment of personal desires if you make a satisfied exchange partner, a friend, from the compensation.
thank you Leif
9 February 2022
Very good trade!
31 January 2022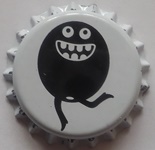 I very good blind trade with Barny. Thanks for taking the extra care and attention to ensure my package arrived quickly and safely, avoiding problems in the postal service.
28 December 2021
Thanks You, Phil! I wish Yoy good luck good collecting
30 January 2022