Trade partners - Steven Savoca
Excellent collector. Have done many trades. Always fair.
30 May 2011
Phil is a premier American collector. His reputation procedes him as he has a proven track record of being an involved, responsible and well respected member of the hobby.
8 June 2011
Nice trade on CV and very good small trade via post
3 April 2011
Have trade with Garfield and met personally at the 20th Anniversary CrownVention in Harrisburg, PA. He is the real deal and a pleasure to know.
2 April 2011
very nice caps, txs Steve
2 June 2009
Very enthusiastic collector! Always fun to be around at Crownvention.
17 March 2009
Jeff is a friend and well respected collector in the hobby. Truly one of the funniest and wittiest guys I know. A great pleasure to be around at CrownVention.
2 April 2011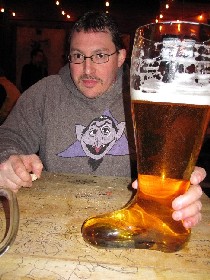 A great trade across the state, good communication, rapid transaction.
10 February 2009
Eric and I have traded via scans and through the mail. We have also traded in person at CrownVention. Ranks up there as one of the more notable collectors in the hobby.
7 March 2009
Always a pleasure at CV.
7 February 2009
Premier Canadian collector worth trading with. Reputable board member of CCSI. While I have only traded with Laurie in person at Crownvention and Crownvention North, I would have no hesitation to trade via mail with him.
7 March 2009
Very nice and friendly contact. Last trade 2009
17 January 2009
Every now and then we do a trade and it has always been a pleasure.
23 January 2009
Ken and I have traded an several occassions via scans and mails. I find him to be a great collector to deal. Always a pleasure.
7 March 2009