Michael Demuth

CC.I #838
Street/P.O.Box

Members only, login to view

Postal code

Members only, login to view

City

Members only, login to view

Country

Germany

Nationality

Germany

Languages

german, english, C, assembler ;-)

Occupation

Project engineer, software

Birth year

Members only, login to view

Start collection

1994

Gender

Male
Last action

26 Sep 2021 13:44 UTC +03:00
Email

Members only, login to view

Website address
Liner

All

Condition

All

Products

All

Region

Worldwide
Specific interests

I like to get caps from countries that I don't have yet in my collection (see my homepage under crown caps)

Miscellaneous

blind trading only as addition to not blind trading preferred!

Storage system

german caps: metal locker with small drawers for the caps foreign caps: caps glued to nails and both put into cork boards
Blind trading

Yes
Last counted

26 Sep 2021

Ranking

131

Collection size

32149

Countries

186

Most represented country

Germany -

10055

Inside prints

No

Factory signs

No
Thank you for the very good blind trade!
Good luck!
18 May 2021
Thank you for this very nice trade and your patience!
Hopefully we can repeat it sometimes!
All the best,
Michael
19 May 2021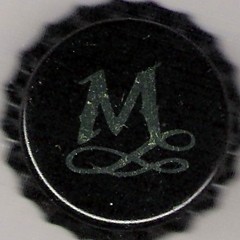 The exchange was successful. Reliable collector. Recommend
22 April 2021
Nice and fine trade, friendly collector, very recomendable. Best greetings!
22 April 2021
Very satisfied, exchange, neat and honest collector, pleased to meet and exchange !!!!
Очень доволен,обменом,аккуратный и честный коллекционер,рад знакомству и обмену!!!!
2 December 2020
Very nice trade, no problems, friendly collector. Hope to repeat!
2 December 2020